Our strength lies in our dedicated team here at Clareville Dental Surgery.
All our staff adhere to the rules governing the profession under strict guidance from the General Dental Council (GDC)
We are all committed to continuing education by regularly attending courses to ensure we can offer the very best in modern dentistry
Our staff are fully trained in cardio-pulmonary resuscitation, and in dealing with medical emergencies.
Our Dentists are committed to providing the best possible care for our patients. They provide high quality dentistry, each with a personal touch.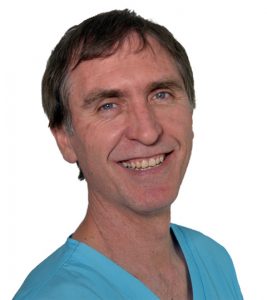 Sarel Jansen van Vuuren
Principal Dentist – 73831
Sarel qualified in 1985 at the University of Pretoria. Patients describe him as gentle and caring. Sarel frequently attends courses and seminars to broaden his dental skills and keeps abreast of the latest dental techniques such as laser technology.
Sarel has recently completed a year course in restorative dentistry and just finished a year course in advanced endodontic treatment in Harley Street in London. He has developed considerable skills in occlusion, treating patients with problem bites, with head and neck pain related to their jaw joints.
Sarel has 3 children and is a keen sportsman, competing in a triathlon race each year. He also has a reputation for serving up a mean BBQ.
Clareville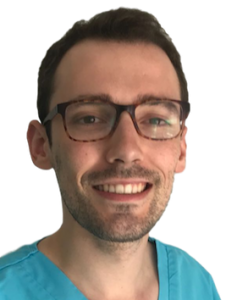 Jake O'Connell
Dentist
Jake is a general dental practitioner who graduated with his Bachelor of Dental Surgery from King's College London and has since completed a Postgraduate Certificate in Primary Dental Care and is now in the process of completing a separate Master's.
Jake has a keen interest in all aspects of dentistry but in particular gum health and to that end is a member of the British Society of Periodontology and has recently completed a pilot study into the effects of smoking on gum disease.
He has for many years acted as guest speaker regarding working in dentistry at the Royal Grammar School Guildford, as well as on occasion to trainee dentists for the NHS.
In his free time, Jake is an avid reader and ceramics enthusiast as well as someone who enjoys simply catching up with friends.
Clareville
Our Hygienists believe strongly in the importance of effective oral hygiene and the role it plays in the prevention of dental disease.
Greater oral hygiene means less dentistry.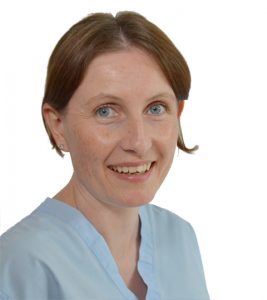 Wendy Fender-Hay
Hygienist – 5365
Wendy has been working with us for more than 6 years.
She is passionate about educating patients on their dental hygiene, and has plenty of experience in helping people on the journey back to good oral health.
She enjoys yoga and alternative medicines
Clareville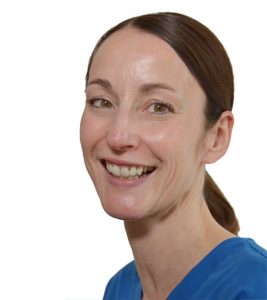 Lisa Dale
Hygienist – 141438
Lisa joined our team about 3 years ago. Her lovely gentle nature helps to encourage and calm our nervous patients.
She also loves to help patients make choices about their dental health and treatments, and enjoys being a part of our holistic approach to dental care.
She has a young family, enjoys socialising and yoga.
Clareville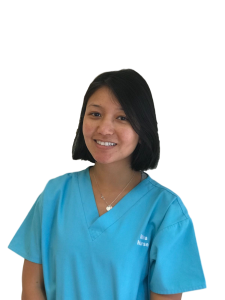 Mina
Dental Nurse – 254347
I joined Clareville in July 2015 . I like all aspects of dental nursing in particular meeting patients and caring for them throughout their appointments. I currently spend my time alternating between duties in the surgery and on reception.
In my spare time, I enjoy spending time with my family and friends, travelling and going to the gym.
Clareville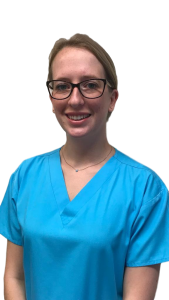 Megan
Dental Nurse – 250591
I joined the team at Clareville Dental Practice in December 2017 as a Dental Nurse and Receptionist. I have been a Registered Dental Nurse for over 4 years and am currently taking a course in Fluoride Application. I am passionate about promoting good oral hygiene and helping patients who are dental-phobic and nervous to have treatment.
Outside of work, I enjoy socialising, going to the gym and travelling as much as possible.
Clareville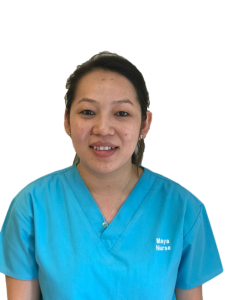 Maya
Dental Nurse – 242963
I have been dental nursing since 2012 and I have been a Registered Dental Nurse for over 5 years. I joined Clareville Dental Practice in November 2015.
I enjoy all aspects of dental nursing.
Out of work, I enjoy shopping, cooking and spending quality time with my friends and family.
Clareville